Our Professional Team
Meet the doctors
Hip, Joint Replacement & Revision, Knee, Shoulder, and Sports Medicine Specialist
Hip, Joint Replacement & Revision, Knee, Shoulder, and Sports Medicine Specialist
Hip, Joint Replacement & Revision, Knee, Shoulder, and Sports Medicine Specialist
Patients' Testimonials
I am so grateful for the kindness you showed me this past week. You truly went above and beyond towards helping me with my foot pain. First, you made time for my appointment with you on Tuesday.
I was very impressed by candor and professionalism of my doctor. He reassured me and made my recovery plan easy to understand. I would definitely recommend him to my family and friends. Thanks.
My experience at Anderson orthopedic clinic has been excellent. The hospital itself is state of art, really modern and clean. The staff are very professional and accommodating. Very highly recommended.
A lot of thanks to all people who working with in this orthopedic clinic, am very happy to choosing your amazing clinic. Everything was perfect, the team working, service and special thanks to my doctors.
My doctor performed arthroscopic surgery on my knee. He was attentive and fixed me up. His nurses and all team members were always helpful. The anesthesiologist was awesome as was the clinical staff. Thank you!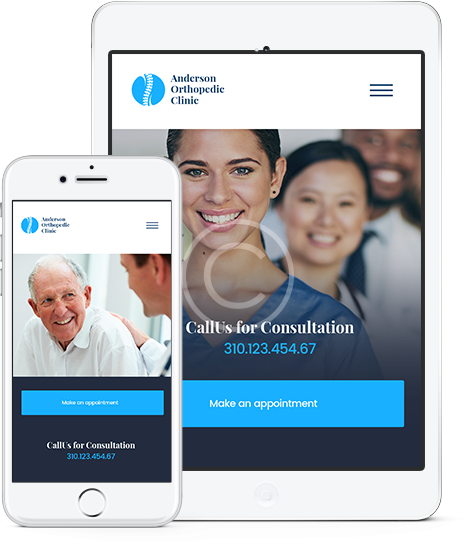 Download Our Mobile App
Make an appointment from the App
We know that your appointment with your doctor is important to you, and it can be most effective if you are used our easy and free appointment scheduling application.
Address123, New Lenox Chicago, IL 60606Phone123.345.678.190HoursMn-Fr: 9am-10pm, St-Sn: 10am-9pm